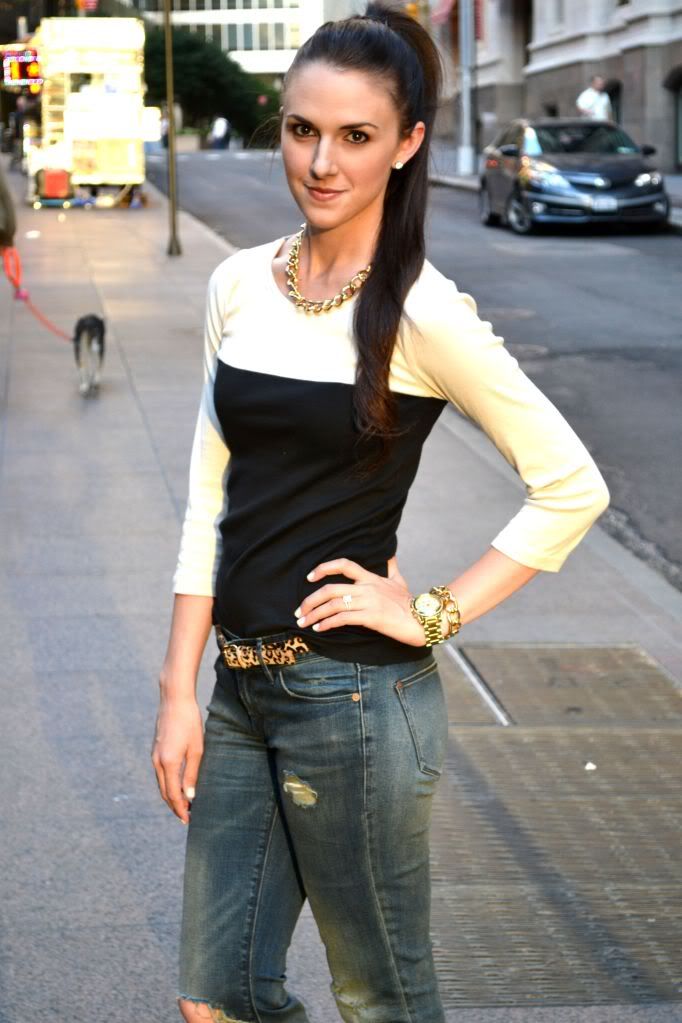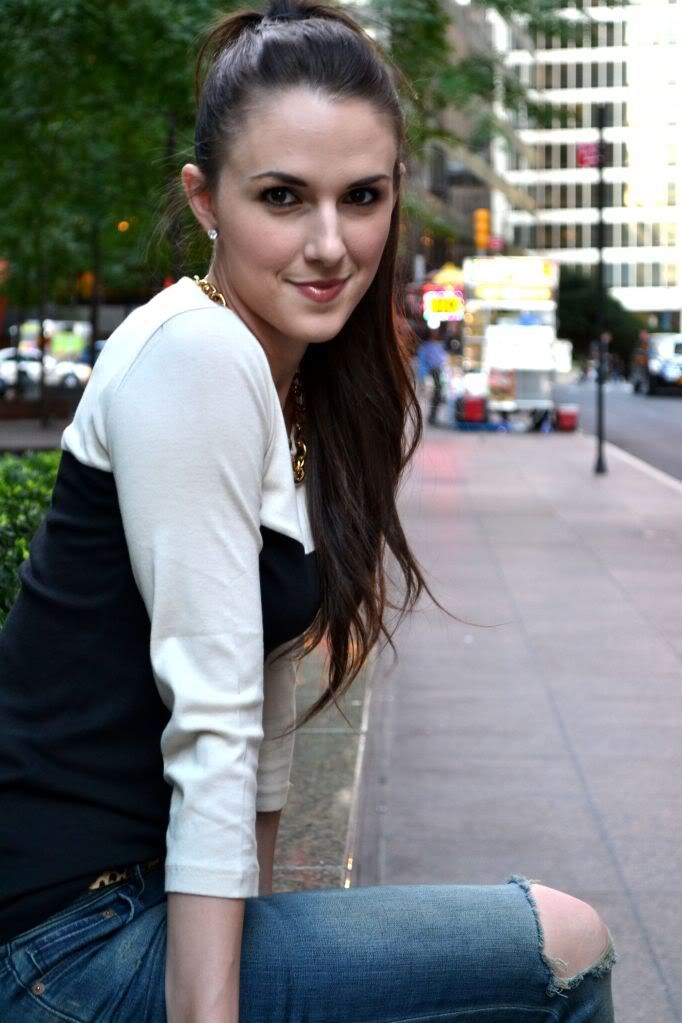 Top: J.Crew. Jeans: Madewell. Flats: J.Crew. Belt: C Wonder. Watch: Michael Kors. Necklace/Bracelet: Taylor Morgan.
Remember the J.Crew Sample Sale I told you about
here
? Well here are a few of my finds! I landed these Madewell jeans, J.Crew top, and J.Crew flats all for under $80 total! (I told you they were practically giving the clothes away!) I have been living in these jeans. They really are made well and I just love them! Flats are essential in any walking city, and these actually give me support and were much needed! And a black and white top, well that had my name written all over it! To finish it off I paired this J.Crew look with my Taylor Morgan jewelry, which has a J.Crew look to it but without the J.Crew price!
You can purchase this necklace and bracelet here
.
Thank you all for the sweet anniversary wishes yesterday! It was a great day! Happy Thursday friends, the weekend is almost here!
Love,
TM